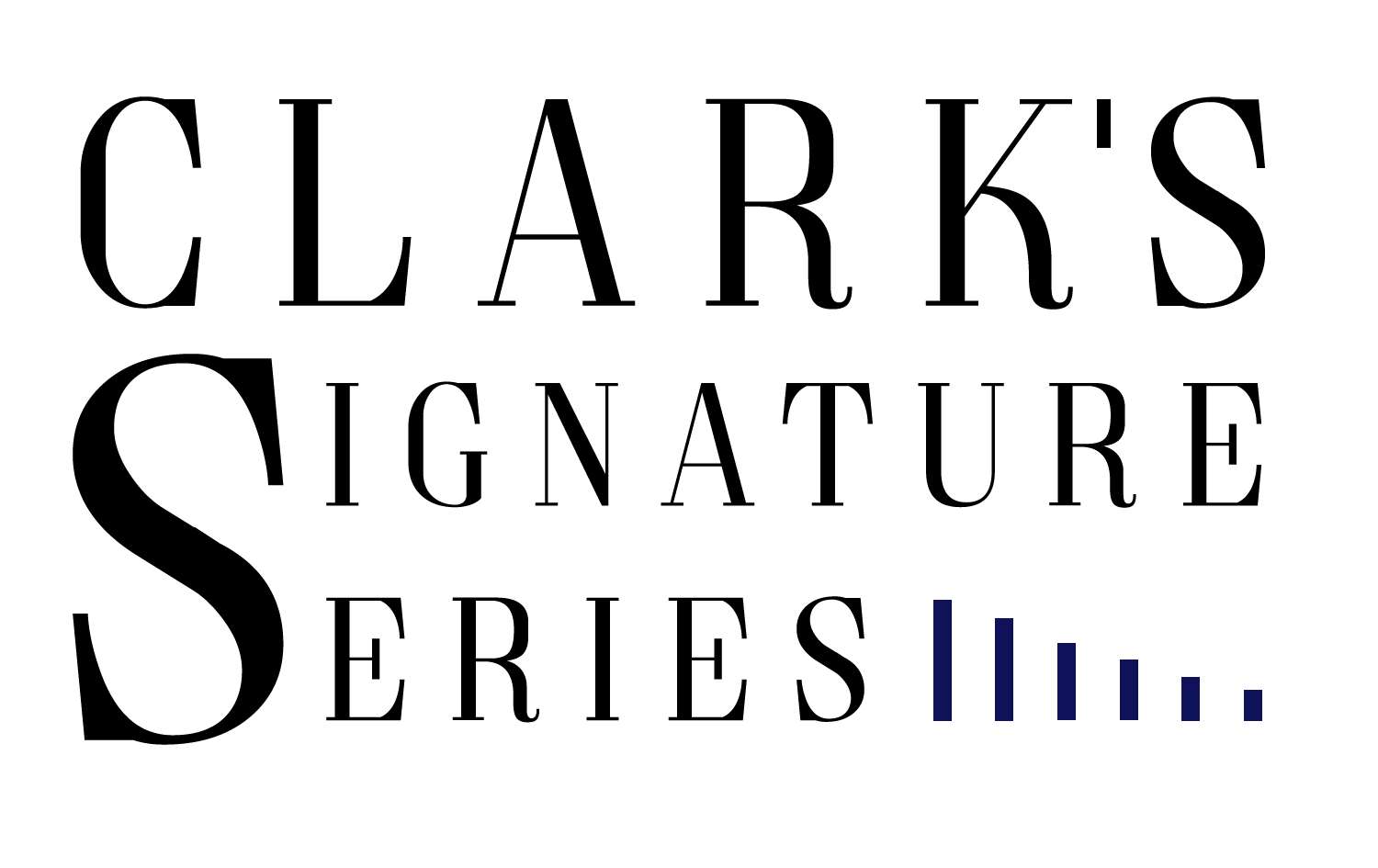 Spain has a rich history of diverse cultures and religions. From the 8th to the 15th centuries Spain was struggling between Muslim and Christian domination. The Moorish/Muslim culture from the north of Africa left a great legacy in Spain greatly influencing its musical tapestry.
If one thinks about modern day Spain, with its Moorish Palaces, Bull Fights and Passionate Ardour, it is certainly a place that hold the tension between conquest and love. Spanish music reflects these contrasts and is extremely exotic when compared to other European music traditions.
This program will feature music by composers from Spain or influenced by Spanish culture. Works by De Falla, Albeniz and Piazzolla will be featured. Come out and enjoy the heat, passion and energy of this unique culture.
_____________________________________________________________________________________________________________________
Clark Bryan
Clark was born in Simcoe Ontario into a musical family. His mother, a piano teacher and his grandparents both singers inspired Clark to choose a pathway of music as a profession. Clark began formal studies at age four and wrote his first compositions at age six.
In his youth, Mr. Bryan trained with longtime pupil of the renowned pianist Géza Anda, Antonia Mazanova. She helped him gain an appreciation for music of all styles. Mr. Bryan did his formal training at the University of Western Ontario.  In 1992 he graduated with both Bachelor and Masters Degrees in piano performance.
Mr. Bryan has worked with many of the world's renowned pianists including Howard Shelley, Jean Paul, Sevilla, Eugene List, Shura Cherkasky, Vladimir Ashkenazy, Ruth Slenczynska and Ronald Turini. Mr. Bryan spent many years working with the celebrated pianist Cécile Ousset both in Paris and the south of France where he refined much of his pianistic and interpretive abilities.
Clark's performance career has taken him to Europe, Mexico the United States and throughout Canada. He has done performances for CBC radio and television including a broadcast recital in 2002 at the Glenn Gould Studio, CBC. He has adjudicated music festivals from St. John's to Vancouver.  Mr. Bryan has done extensive music editing including the New Millennium Piano Series for Conservatory Canada.  A recent project of note is a book entitled:  "Gateways to Learning and Memory" published in 2009.
Mr. Bryan has recorded eleven albums of solo piano and a duo piano album of the Suites for two pianos by Serge Rachmaninoff with duo partner Marion Miller.  His most recent recordings include the complete Chopin Nocturnes.
In 2004-2005 Mr. Bryan was invited by London's City Council to serve as a member of the Creative Cities Task Force, an initiative designed to recognize and promote art, culture and lifestyle in London, Ontario.
Mr. Bryan received the "Special Teacher" award 2004 given by the London Branch of the Ontario Registered Music Teacher's Association and has been nominated four times for a Jack Richardson music award.  He has done workshops for piano teachers and musicians throughout Canada.  January 2005, Mr. Bryan was named Musical Personality of the Year by the London Free Press.  Mr. Bryan is current the President of the London Branch of the Ontario Registered Music Teachers Association.  Mr. Bryan was honoured to have been invited to give a TED talk for TEDxUWO in March of 2010 at The Grand Theatre in London Ontario and has also recently been guest lecturer at The University of Western Ontario for the International Leading Music Educator's Conference.  He has also presented at King's College UWO in a SPARKS conference, for the City of London at an "Ignite Culture" presentation and at "City Symposium", London Ontario.
In 2004, Mr. Bryan purchased the Aeolian Performing Arts Centre and School of Music, a magnificent acoustic marvel in London, Ontario. This hall was built in 1883 as the Town Hall for East London and has a rich musical history. In 2009 he shifted the governance of the Aeolian into a registered chariy.  The Hall was  awarded "Best Live Venue in London" (Jack Richardson Music Awards)three times and "Top 10 Venues in Canada" (CBC radio 3).  In April 2011, Mr. Bryan was awarded a Jack Richardson Music Award in the "Contributor" category for his contributions to the musical landscape in the London Community.  In 2011, Mr. Bryan launched El Sistema at the Aeolian, a free UNESCO award winning music program for children and youth.  In January 2016, Mr. Bryan with the approval of his Board of Directors open a new education campus at Bishop Cronyn Memorial Place.  This new home for the El Sistema Aeolian program will also include many other educational programs soon to be implemented.  This new facility also includes a beautiful historic church facility for more artistic presentation.
Expand
MARION MILLER began piano at four, was teaching at twelve, and entered the University of Western Ontario at 16, graduating with a Master's degree in piano performance and the President's Gold Medal for academic excellence. Canada Council Arts Grants subsequently enabled her to study in Paris with Marcel Ciampi. Other teachers included Cecile Genhart in Zurich and Ozan Marsh in Chautauqua.
She has soloed with orchestras in Canada and the U.S., and recorded several CBC programs. Long a member of Orchestra London, she now focuses primarily on chamber music with numerous  friends, most frequently piano duet partner Clark Bryan.  She has twice been a London Music Award nominee for Best Classical Artist, but has excelled in other genres as well, having put herself through university partly by playing in a professional swing band, and over the years gaining a varied background in musical theatre.
She has taught in university, conservatory and festival settings, and adjudicated music festivals from coast to coast. She maintains a consistently full studio of private piano students ranging from young beginners to adults, with whom her priority is always to emphasize expressiveness.
Expand
Rent The Aeolian
The Aeolian is a beautiful, unique, award-winning location to host your event.
While particularly renowned for its acoustic/live music presentations, the Aeolian is a versatile facility and can host all sorts of events from weddings and parties to conferences and fundraisers.
Give the Gift of Aeolian
Looking for a unique and fun gift for a special someone?
Look no further than a gift card for The Aeolian. This is a perfect gift for any lover of music and the arts.